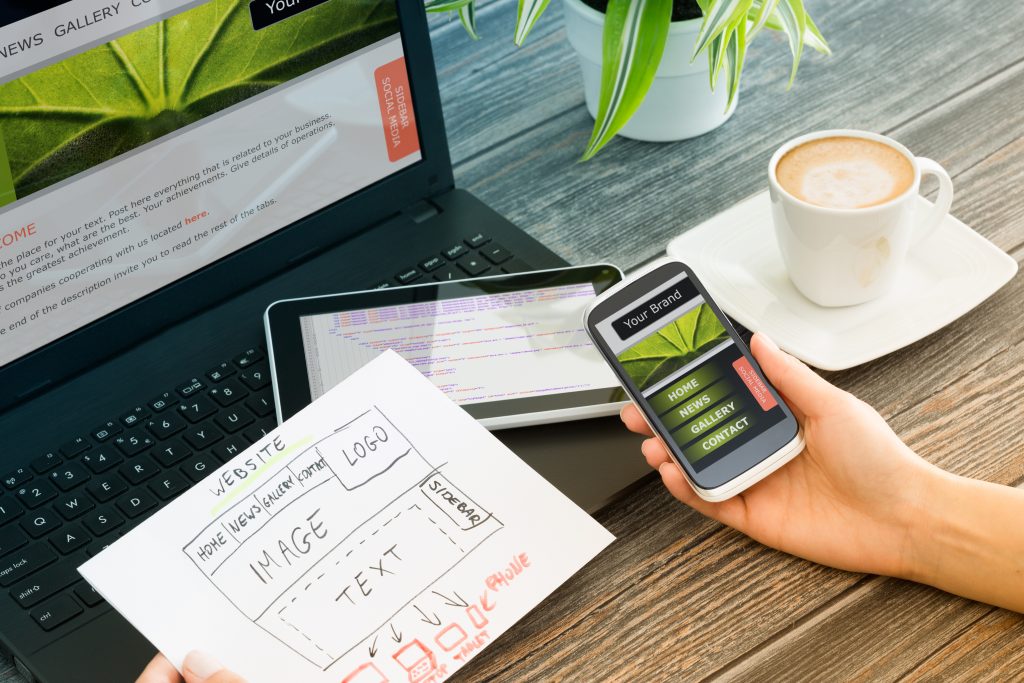 Small businesses need a website for professional credibility, but if you do not depend on search engine rankings to be found, a small site may be all you need. Rhetorical Effect, LLC can develop a website for businesses with a tight budget looking to create an online resource for potential and existing clients and customers.
Website Design Made Easy
There are a number of online tools that make it possible for just about anyone to create a website. But, without the right skill, those tools are not enough to create a mobile- and user-friendly site that has any chance of being found by search engines. And, nothing changes the fact that website design is a time-consuming process.
Rhetorical Effect, LLC simplifies website design by delivering:
An attractive website built on WordPress, the leading content management system in the industry. We help you select the theme and customize the color scheme and font to begin creating a branded online appearance.  We carefully choose images to reinforce the message on each page. Since there are no proprietary graphics or coding, your website is yours and portable should you choose another platform down the road.
Quality original content crafted to enhance your search marketing performance and viewer conversions. Our content specialist develops all content from scratch—no copying and pasting, so there's no risk of plagiarizing someone else's site and the search engine penalties that come with it.
The website design process is easy—meet with the developer to discuss your business and information you want presented to your potential or existing clients, and we take care of the rest!
By entrusting Rhetorical Effect, LLC with web design for your small business you can save yourself countless hours and still get an attractive website that helps build your brand and boost your credibility.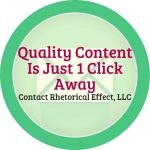 Affordable Website Design
A fully search-engine-optimized, custom-designed website can cost tens of thousands of dollars, and your small business just may not have it in the budget. You do not have to go without an online presence. Rhetorical Effect, LLC makes a professional website affordable, in part because there are few or no on-going expenses. We develop a custom quote that includes everything you will need for website development, including:
Domain name purchase (if needed)
Hosting services (if needed)
Logo design (if needed)
Stock image selection
WordPress platform and theme installation and activation
Optimized web content
Website buildout
Social share buttons
Automated backups
Sitemap submission
Google Analytics integration
Your custom quote will clearly indicate which expenses are recurring and require automatic renewal to keep your website live after the initial launch. However, the content development and buildout services needed to put your website together are one-time expenses. Once they're done, the site is yours!
Rhetorical Effect, LLC can also create or update other online profiles to complement your website, such as:
Google My Business listing
Yelp listing
Contact Rhetorical Effect, LLC to schedule a free 30-minute consultation to discuss your needs and get a free estimate for a professional website.
Content crafted to work for you